Gabbi Mesters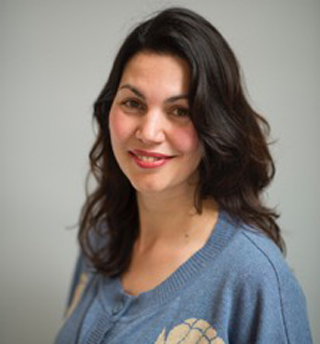 Gabbi Mesters, Project leader of EU Programme Long Live Art, The Netherlands
Gabbi Mesters (1971) is currently working as project leader of Long Live Arts, a two year EU programme aimed at enhancing Cultural Participation by Older People. Long Live Arts is a cooperation project between the Dutch Lang Leve Kunst partners, The Flemish Ministry of Culture, Sports, Youth & Media, The German Knowledge Center Kubia and the British Baring Foundation.
At the same time Gabbi is project leader of "Elderly Participation" a subsidy programme of the Dutch Fund for Cultural Participation (Fonds voor Cultuurparticipatie). She is co-author of the book "Lang Leve Kunst! About Older People and Cultural Participation" and has been a member of the board of several Dutch not for profit cultural organisations.
Gabbi started her career as a civil servant at the Dutch Ministry of Education, Culture & Science and holds a Master of Arts (Theatre Science) and a First Year Examination in Political Science. From 2001 until 2009 she used to work as a Barrister specializing in sexual violence cases. She received her LL.M with a thesis on Women's Rights from the University of Amsterdam and is co-author of "Victimological Approaches to International Crimes: Africa" and "In her Right. A practical Legal Guide on Women's Rights Issues".
Gabbi was a visiting professional at the International Criminal Court's Office of the Public Counsel for Victims, worked as a civil servant for the Human Rights section of the Dutch Permanent Representation to the U.N. in Geneva (Switzerland) as well as for the Freedom of Expression Institute in Johannesburg (South Africa).
Recently Gabbi has been admitted to "Leadership in Culture" a training programme funded by the Dutch Government for future managers in the Arts & Culture sector.