The Hon Leslie Williams MP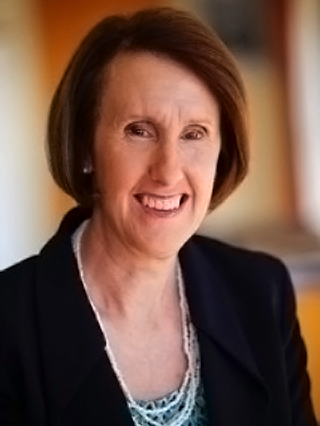 The Hon Leslie Williams MP, Minister Early Childhood Education, Assistant Minister Education, Minister Aboriginal Affairs, Leading Dementia Friendly Communities in NSW
Leslie Williams MP was elected Member for Port Macquarie in the NSW Government election in March 2011. She trained as a teacher at the Adelaide College of Arts and Education and worked with the South Australian Department of Education for some years and later held the role of CEO of the Sudden Infant Death Association in the Northern Territory. She attained a Bachelor of Nursing from Southern Cross University in 2006 and worked in nursing for Catholic Care for the Ageing and the North Coast Area Health Service until her election to parliament.
Leslie is involved in many community organisations including Rotary, Hastings Business Women's Network, Port Macquarie Suicide Prevention Network, Hastings Cancer Trust and was a founding member of the Hastings Men's Shed. Leslie also convenes the NSW Parliamentary Friends of Dementia Group, is a Committee Member of the Mid North Coast Chapter of Bravehearts and has been a Mid North Coast Ambassador for the Cancer Council Australia's Biggest Morning Tea.
Leslie is a committed advocate for arts and health. She recognises the importance of the arts and creativity in supporting people as they age, both in terms of maintaining good health and wellbeing as well as enhancing quality of life for people with chronic conditions such as depression and dementia.
As a Member of the Legislative Assembly, Leslie participated in a Commonwealth Parliamentary Association Study Tour to the United Kingdom and Ireland during July 2013. The focus was to investigate strategies utilized abroad to address the challenges facing all levels of government as a result of the increasing prevalence of dementia in our communities. Leslie has a particular interest in this subject as a Member of Parliament representing the electoral division of Port Macquarie, which has a high prevalence of dementia, and as the Co-convenor of the Parliamentary Friends of Dementia.
As a consequence of the ageing population on the Mid North Coast of New South Wales, there is a concomitant increase in the proportion of the population who will experience ageing related illnesses and diseases. In particular, dementia prevalence will increase significantly and the occurrence in the electorate of Port Macquarie will be particularly sizable.
Of all the 93 electorates in New South Wales, Port Macquarie currently has the second highest prevalence of dementia and this is set to increase by 350% by 2050. Seven of the top ten of the NSW electorates worst affected by dementia prevalence are located between Port Stephens and the Queensland border including Myall Lakes, Oxley, Port Macquarie, Coffs Harbour, Clarence and Tweed. In each of these electorates, prevalence rates of dementia are predicted to increase between 320% and 400% between 2013 and 2050.