Karn Nelson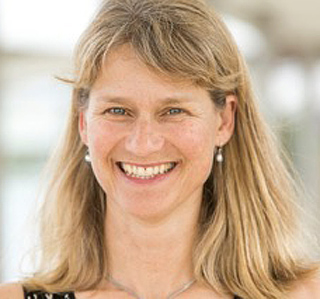 Karn Nelson, Executive GM Strategic Policy & Research, The Whiddon Group
Karn joined Whiddon in 2013 after working for more than 20 years in the world of corporate and brand positioning and strategic planning. Karn has worked with a number of strategic marketing and design consultancies in the UK and Australia and across a range of sectors including health and wellness, food retail and hospitality, financial and professional services and government.
Having worked with a range of well-known clients, including Westpac, Jurlique, the ATO, Freehills and Bupa Australia, and having a lifelong interest in health and the importance of strong communities, she jumped at the chance to join the Whiddon team, develop the vision and help grow Whiddon into a recognised name in aged care.
As the Executive General Manager of Strategic Policy and Research, Karn is lucky enough to be involved in developing some of Whiddon's most inspiring projects and ideas, including Whiddon's commitment to creative ageing. Karn is currently working to develop Whiddon's creative ageing offer as an integral part of their model of care including the ongoing development of their own programs and the trialling of the best international programs.